last update
August 20, 2018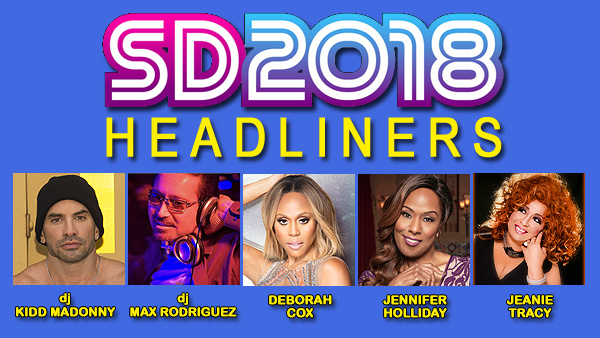 Please join our email list and keep up with all Southern Decadence news:



Southern Decadence started forty-seven years ago as a simple going-away party. As a top gay Labor Day Weekend destination, it has evolved into one of our world's major annual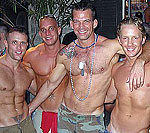 events. It is one of the largest annual celebrations and festivals in New Orleans, and has become known as the "Gay Mardi Gras." People begin to arrive on the Wednesday before Labor Day, and generally don't even think about stopping or going home until the following Tuesday.

Attendance in 2017 broke all records, with over 210,000 gay, lesbian, bisexual and transgender participants, and an economic impact estimated to be in excess of $250 million.
Southern Decadence is the fifth largest annual event in the City of
New Orleans, exceeded only by Mardi Gras, Jazz Fest, Essence Festival,
and French Quarter Festival. As Liberace once said,
"Too much of a good thing is wonderful."
New Orleans' wildest neighborhood gets even crazier as the French Quarter is packed for the entire event; however, the big day is Sunday. That's when the Grand Marshals lead the annual walking parade through the streets beginning at 2 p.m.
The theme for 2018 is "House of Bourbon - Unleash Your Beast",
and the official colors are Royal Blue and Canary Yellow,
as announced at the Grand Marshals' Press Party
at The Bourbon Pub / Parade on June 21.




The corner of Bourbon and St. Ann Streets is generally considered to be the epicenter of Gay New Orleans, and even more so during the Southern Decadence festival weekend. At that intersection is the largest gay nightclub, The Bourbon Pub video bar and The Parade dance club, which is home to the hottest dancers in town. And most of the city's main gay attractions are within a few blocks. Check out our French Quarter Map.

Most street party activities take place in the immediate area of the French Quarter, and the dance parties are in the clubs. Since the gay bars never close, there is something happening around the clock.

Some of the nation's best DJs work the crowds to a frenzy.
Guest DJs for 2018 include Kidd Madonny (an encore to his amazing performances the past several years) for The After Dark Party on Saturday, September 1. New York resident and New Orleans native
DJ Max Rodriguez will also be with us, joining VJs Brendan Thompson and Chris Allen
to provide the video entertainment at The Bourbon Pub.

No wonder the weekend is often referred to as Southern DecaDANCE!


The Bourbon Street Extravaganza, the FREE outdoor concert at the corner of Bourbon
and St. Ann Streets, will return in 2018 for its fourteenth anniversary show on
Saturday afternoon, September 1st. Superstar Deborah Cox will return in 2018 for her fourth time to headline the Bourbon Street Extravaganza. She will be joined by the legendary Tony and Grammy Award-winning Jennifer Holliday, and Jeanie Tracy
(the Queen of Southern Decadence, returning for her 14th consecutive year).
Complete Bourbon Street Extravaganza information is HERE.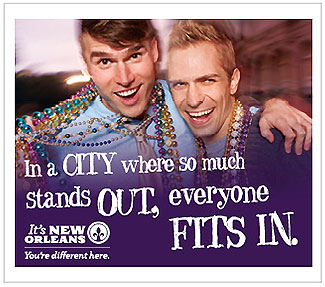 PAST AND FUTURE
SOUTHERN DECADENCE DATES
(always Labor Day Weekend)

2016: August 31 through September 5
2017: August 30 through September 4
2018: August 30 through September 3
2019: August 29 through September 2
2020: September 3 through September 7
2021: September 2 through September 6
Got a question? Please check our list of Frequently Asked Questions.
Or email us at
info@southerndecadence.net
("DECADANCE" is a registered trade name of SouthernDecadence.net)
Southern Decadence web site contents are Copyright 2018 SouthernDecadence.net
Please read our copyright policy on the Press and Media page regarding the use of this material.
---