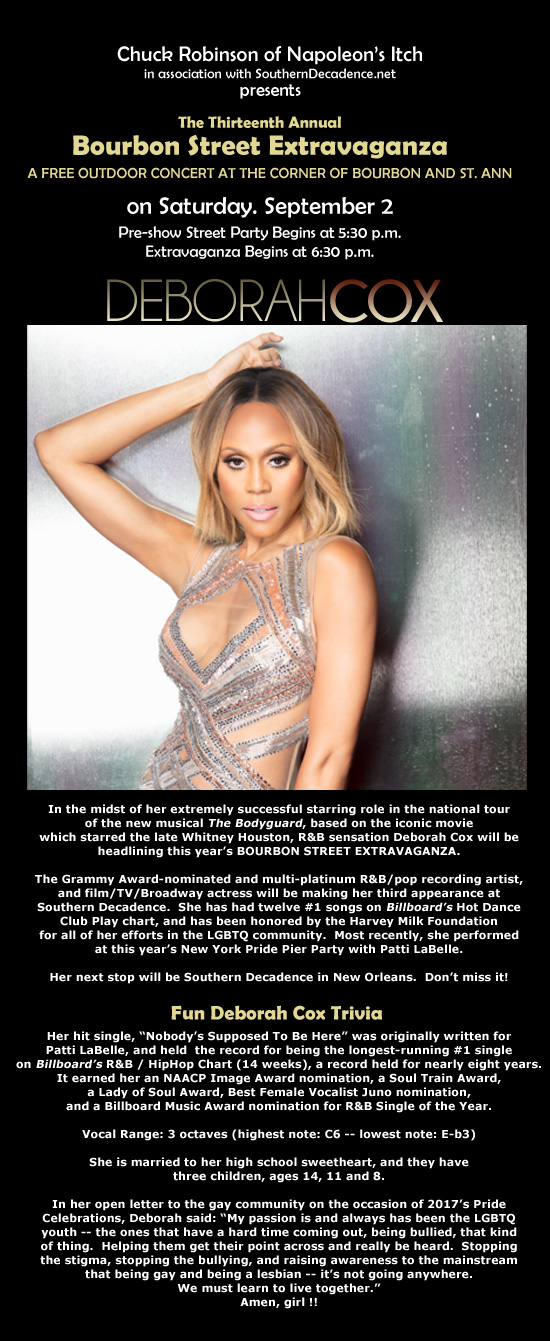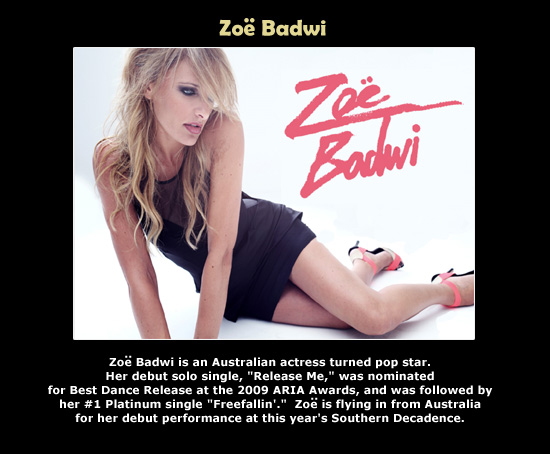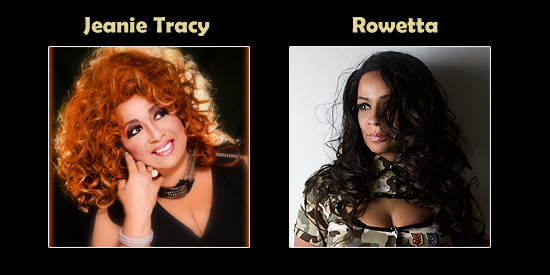 ---
The BOURBON STREET EXTRAVAGANZA is a FREE CONCERT
presented by Napoleon's Itch.
The show begins at 6:30 p.m. -- but arrive early for the
pre-show street party which starts at 5:30 p.m.

A limited number of FRONT-OF-STAGE VIP TICKETS are available
for $30 from any bartender at Napoleon's Itch, located
diagonally-across from The Bourbon Pub / Parade
at the corner of Bourbon and St. Ann Streets.
Cocktail Service provided ... so that you don't have to walk to get a drink.
These tickets also include a "Meet And Greet" with the performers
following the show.


Got a question? Check our list of FAQs. Or email us at info@southerndecadence.net
Southern Decadence web site contents Copyright 2017 SouthernDecadence.net
Please read our copyright policy on the Press and Media page regarding the use of this material.
---